World Top Film Festivals 2014
The largest German and one of the leading international festivals for artistic documentary and animated films.
› Read more…
The primary and oldest festival in the Balkans for the creations of emerging film makers from all over the world.
› Read more...
The world's best mountain films, books, and speakers take the spotlight for nine days each fall.
› Read more...
The world's largest documentary film festival held annually since 1988 in Amsterdam.
› Read more...
59 years ago Argentina welcomed the First Mar del Plata International Film Festival. From that first big step to nowadays.
› Read more...
Regarded as the most important festival of Eastern European Cinema worldwide.
› Read more...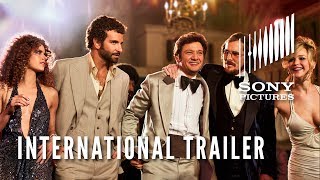 The American Film Institute's annual celebration of international cinema from modern masters and emerging filmmakers.
› Read more...
A full panorama of the best current feature films, television series, made-for-television films and interactive documentaries since 1995.
› Read more...
A warm and welcoming Festival that will try to achieve in nine days the utopia of a cinema without borders.
› Read more...
Past Film Festivals in 2014